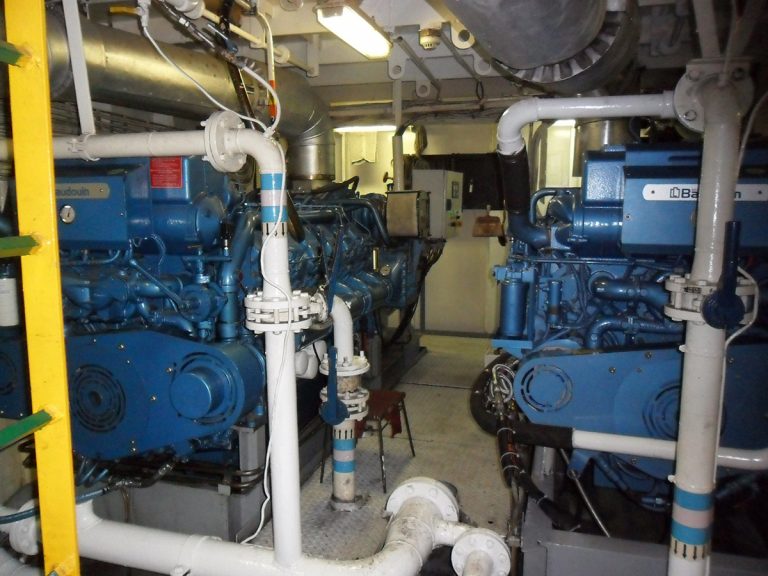 Phoenix Poland is an exclusive distributor on the Polish market of marine engines manufactured by Sole Diesel, Anglo Belgian Corporation and Motours Baudouin  and RDDG and Nanni Energy .
Phoenix Poland is an exclusive reduction gears representatives manufactured by Reintjes.
The equipment we offer is compatible with a wide variety of vessels, from yachts to transoceanic ships. Our range comprises engines in the power range from 12 kW to 5200 kW, and units from 6.3 kWe to 5000 kWe and reduction gears from 250-30000 KW.
Over the past few years we have been selling and installing numerous engines and units. Our qualified team of mechanical engineers, electronic engineers and assemblers is able to remove and replace an old device with a new one while meeting all applicable requirements. Rapid response and competitive prices are our obvious advantages. The engines and units offered by Phoenix Poland can replace old and damaged equipment, or devices for which spare parts are no longer available.
Dual-fuel engines are an interesting alternative to Diesel engines, especially since new environmental protection regulations regarding harmful marine emissions will be implemented soon. Fuel savings are another obvious advantage. As a representative of Anglo Belgian Corporation, we offer dual-fuel engines and marine units meeting all the requirements for ship owners defined by international marine organisations.